How to Refinance a Car Loan
If you're interested in lowering your monthly car payments and saving on interest, then you should look into refinancing your car loan. Learn more about how to refinance a car loan with Autobahn Land Rover Fort Worth in the DFW area. Our finance team is ready to answer your questions and help you refinance your auto loan today!
How Do You Refinance a Car Loan?
The goal of refinancing is to lower the interest rate you are being charged each month. This means keeping track of what you're currently paying. Look over your documents or get in touch with your lender to confirm your current interest rates and monthly payments. Once you have that information, perform the following steps:
Check Your Credit Score: If you've been paying all of your bills on time since having purchased your vehicle, there's a good chance your credit score has improved, making it easier to refinance.
Start Applying: Don't just apply to one place. Send applications to several automotive refinance companies and find the best rate for you. Also be sure to submit all applications within a 14 day period to minimize the negative impact on your credit score.
Evaluate Offers: Set aside time to run the numbers to make sure the offers you get back will get you the monthly payment you're looking for. If you need assistance, use our online payment calculator to help you compare offers.
Decide Loan Term: A shorter term loan will require larger monthly payments, but you will pay less interest in total. With a longer-term loan, your monthly payments will be smaller, but you will pay more in interest in the end. Determine whether a longer or shorter term loan best fits your financial situation.
The best time to refinance an auto loan depends on your circumstance, so be sure to keep track of your payments, changes to your credit score, and more to help you determine when the right time to refinance is, as well as what rates you should be looking for.
What to Know When Refinancing Your Car
When the time comes to refinance your car loan, make sure you keep the following in mind to help you make the decision that's right for you:
Fees: You will want to check your original car loan to make sure there aren't any fees associated with paying it off early. If there are, refinancing may not be cost effective.
Underwater Finances: If you owe much more than your vehicle's currently worth, it can be harder to get approved for refinancing.
Older Vehicles: Many lenders won't refinance an older car that has already experienced major depreciation.
If you're in any of these situations, contact the Autobahn Land Rover Fort Worth finance center. We can offer advice and provide a guide to help you find better options for you and your budget. Our experts are more than happy to help drivers from Dallas-Fort Worth and beyond get the rates they need.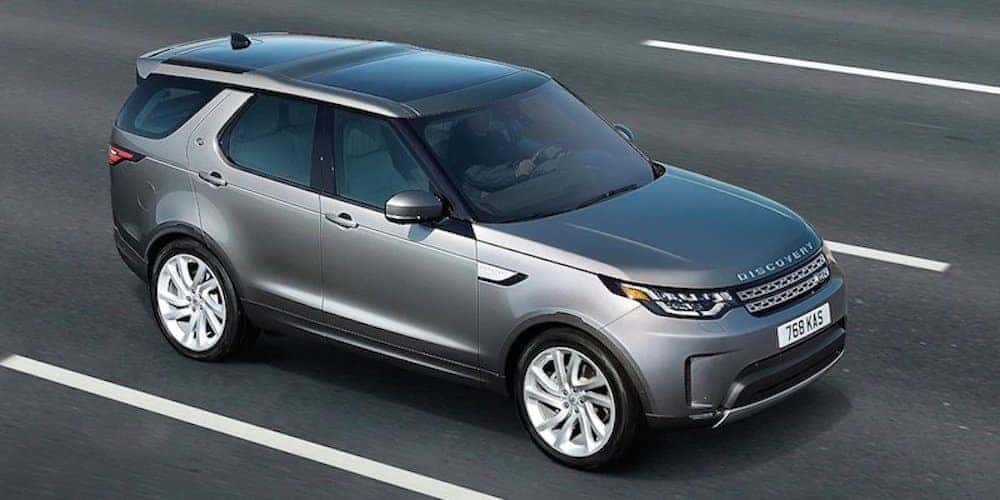 Learn About Your Financing Options at Autobahn Land Rover Fort Worth
If you have additional questions about refinancing your car loan, or you want to get the process started with Autobahn Land Rover Fort Worth, contact our finance center near Fort Worth. Want to get some answers before making the trip? Contact Autobahn Land Rover Fort Worth to speak with someone today!
---
Explore Our Models
If you are shopping for a new Land Rover in Grapevine with plenty of customization options, the 2020 Land Rover Range Rover has endless interior color choices and paint color options. Explore Range Rover colors at Autobahn Land Rover Fort Worth and find the perfect configuration for your style. Then contact your local authorized Land Rover retailer to schedule a test…

How much can a Range Rover Evoque tow? The 2020 Land Rover Range Rover Evoque is the most compact of all the Land Rover models, but it offers 3,968 pounds maximum towing capacity so you can still haul what you need around Grapevine. Explore the Range Rover Evoque towing specs and features, then contact Autobahn Land Rover Fort Worth near…

If you are shopping for a 2020 Land Rover Range Rover in Dallas-Fort Worth, explore all the Range Rover trim level options below to find out which one to choose, then explore available color options to get the style you love. When you're ready, contact your local authorized Land Rover retailer to schedule a test drive. Range…