What is Land Rover Adaptive Cruise Control?

Land Rover Adaptive Cruise Control is an advanced a driver-assistance feature found in new Land Rover models. While Land Rovers come standard with Cruise Control & Speed Limiter, allowing drives to set a maximum speed while using cruise control, Adaptive Cruise Control takes safety to an even higher level. Find out how it works below, and contact your Dallas-Fort Worth-area authorized Land Rover retailer if you have any questions!
How Does Adaptive Cruise Control Work?
When Adaptive Cruise Control is engaged, the vehicle's speed automatically reduces if a slower moving vehicle is detected in front of you.
The system uses its sensors to maintain a safe following distance to the vehicle ahead.
If the system detects that the slower moving vehicle is no longer present, it automatically raises your vehicle speed back up to the originally set cruise control speed.
Deactivating Adaptive Cruise Control
Adaptive Cruise Control has a built-in deactivation system that will automatically turn off the feature in certain situations, while still retaining its most recent settings. Below are reasons the system would deactivate while you are driving the DFW roads:
The CAN button on the steering wheel is pressed
The brake pedal is pressed.
All Terrain Progress Control (ATPC) is selected.
Dynamic Stability Control (DSC) or Electronic Traction Control (ETC) activates.
The Electric Parking Brake (EPB) is applied.
Hill Descent Control (HDC) is selected.
When the speed limiter is in operation (when the pre-set speed limit has been reached).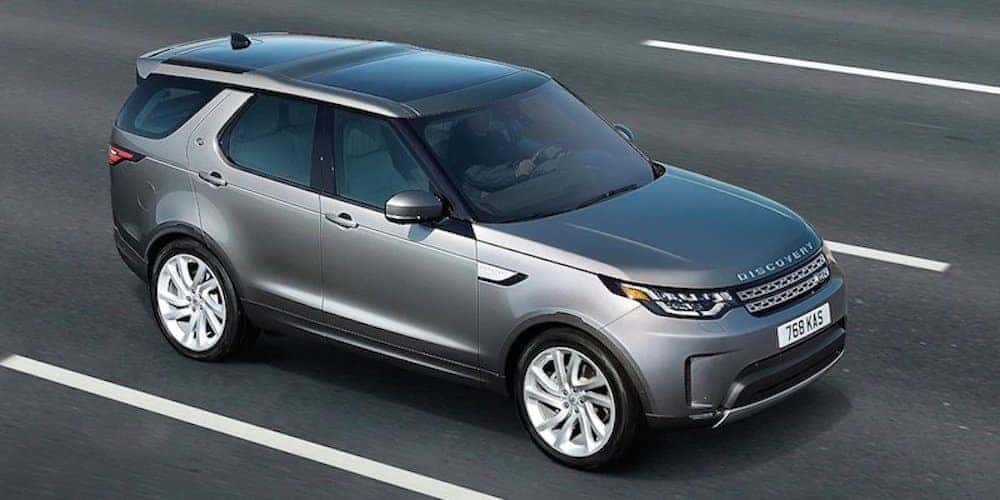 Adaptive Cruise Control with Stop & Go / Queue Assist
Also available to Colleyville drivers accompanying Adaptive Cruise Control are Stop & Go or Queue Assist–these are the same feature referred to by different names. Here's how this intelligent cruise control technology works:
This feature is used in slow-moving lines of heavy traffic.
When the vehicle in front of you slows to a standstill, the system brings your vehicle to a standstill.
When the vehicle in front of you moves forward again, tap the accelerator pedal and the system will continue to maintain a safe following distance.
The following distance can be adjusted on your steering wheel-mounted controls.
What Models Have Adaptive Cruise Control?
Experience Smart Cruise Control at Autobahn Land Rover Fort Worth
Find out more about Land Rover technologies like InControl®Touch Pro, learn about refinancing your car loan, or compare Jeep vs. Range Rover models, at Autobahn Land Rover Fort Worth in the Dallas-Fort Worth area, contact your local authorized Land Rover retailer to schedule a test drive when you are ready to experience Adaptive Cruise Control and more safety features in person!
---
More from Autobahn Land Rover Fort Worth
If you are shopping for a new Land Rover in Grapevine with plenty of customization options, the 2020 Land Rover Range Rover has endless interior color choices and paint color options. Explore Range Rover colors at Autobahn Land Rover Fort Worth and find the perfect configuration for your style. Then contact your local authorized Land Rover retailer to schedule a test…

How much can a Range Rover Evoque tow? The 2020 Land Rover Range Rover Evoque is the most compact of all the Land Rover models, but it offers 3,968 pounds maximum towing capacity so you can still haul what you need around Grapevine. Explore the Range Rover Evoque towing specs and features, then contact Autobahn Land Rover Fort Worth near…

How much can a Land Rover Discovery Sport tow? The latest 2020 Land Rover Discovery Sport has a maximum towing capacity of up to 4,409 pounds, with engine options and features to make towing easier on Grapevine roads. Learn more about this sporty member of the Discovery family and find out if it has the…